Premium Poster Print and Phone Covers available via the Redbubble Store Front.
Support The Artist: click for ANTHILL Merch
The Equalizer 2049 is from a live stream doodle. You get a digital signed version with this print.
It is part of the live doodle series from periscope tv, which is a live streaming feature with twitter.
Character Design Artist: ANTHILL
Name Of Character: The Equalizer
Theme: Elite Team Leader in the year 2049 where global warming has caused chaos.
Available Items:
poster
Phone cover
Sticker
Support the artist with your purchase of  one of the art products.
Quick Link: click the image in the twitter feed to the right or below.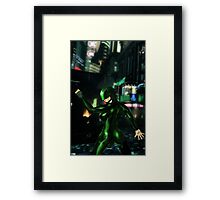 The Equalizer
From the live stream series.
Music Provided by youtube creators
Follow on Twitter: @annthillt
Artist: Annthill
Release Date: March 2019